Personal Care/Cosmetics Industry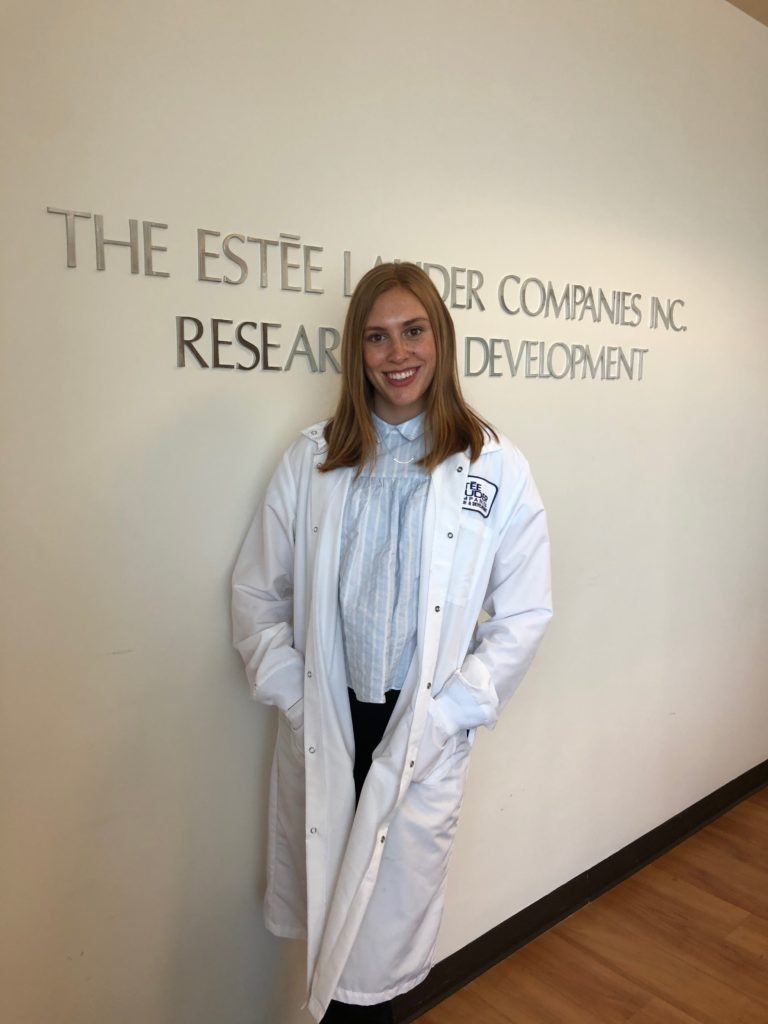 Hello! My name is Emma Giarracco and this summer I had the opportunity to serve as an anhydrous chemistry intern on the Tom Ford Team of makeup formulation at Estée Lauder. My project focused on lipstick formulation, and I developed and created new lipstick formulas for the Tom Ford brand. I focused on the interactions between mineral oil hydrocarbon waxes that provide structure and long-term stability to the final product.
I created this page to answer some questions about the Estée Lauder internship opportunity and how to apply.
If you have any more questions feel free to email me at emma.giarracco@emory.edu
As an Estée Lauder Intern, you have the opportunity to learn from a variety of research laboratories including: Skin Physiology/Pharmacology, Process Development, Skincare, Makeup formulation, Supply Chain.
Skin Physiology/Pharmacology
Process Development
Skincare
Makeup formulation
Supply Chain
Each intern has a unique 12-week project that culminates in a poster presentation at the end of the internship. It provides the opportunity to share your work in a formal setting as well as connect with leaders throughout the company.
Throughout the program, Senior Vice Presidents from all across corporate Estée Lauder give "lunch and learn" presentations to share their experiences and mentor the intern cohort.
Housing is provided and included with the internship program in addition to a $27/hour salary.
Application:
https://jobs.elcompanies.com/research-development/jobs/209792?lang=en-us&originurl=https://www.elcompanies.com&_ga=2.73702866.1718662778.1602463106-1565613701.1602463106
Recruiter information: Stacey Peterson–speterso@estee.com